South Florida Areas We Build In
Palm Beach County
Jupiter
Jupiter Farms
Jupiter Island
Martin County
Stuart
Palm City
Jensen Beach
Sewall's Point
Hobe Sound
Palm City Farms
Rocky Point
St. Lucie County
Port St. Lucie
Fort Pierce
Hutchinson Island
Customizable Homes w/ All-Inclusive Pricing in the Low 200's!
---
Homecrete Homes is your local Port St. Lucie home builder with a reputation of excellence – Homecrete has TWICE been awarded TCBA's Builder of the Year Award. We believe in building YOUR home, not ours – providing you with the customization and modifications you need to make your new home just the way you imagine it.
Building a new home can be one of the biggest investments of your life. We want to make it one of the most rewarding. We invite you to come visit our model and explore all of your options. If you are in the market for a new home, you owe it to yourself to see how you can create the home of your dreams…
Schedule a Time to Visit Our Port St. Lucie Model!
---
Don't be stuck with just a couple choices for your floor plan… When you build your own home you should get it just the way YOU want it!
Think having your home built your way will be expensive? Think again! Click the button below to see for yourself how you can have a CUSTOM home with all the bells and whistles at the same monthly cost (or lower!) than when you buy from the other guys..
Click Here to Compare Our Pricing!
What is a Homecrete Home?
Your Home Built Better
As the TWO time winner of the TCBA Builder of the Year Award, Homecrete Homes has years of experience in designing, engineering and building high performance homes throughout the Treasure Coast. Our motto is "we want to build your home not ours." Taking this approach with our clients, allows for small modifications to plans to better meet your needs. For your new home builder selection, consider these qualifications:
Locally Based Since 2003– Not Just a Builder but a Neighbor
Meet and Speak Direct to General Contractor
Allow Plan Customizations – We Build Your Home Not Ours
---
A Lifetime of Savings
Homecrete Homes registered the first Certified Net Zero Electric and Certified Green Homes in Port St Lucie County. Homeowners can expect to save up to $60,000.00 or more in energy costs over the life of their loan! Key product features in our homes can include:
Solar Production
Spray Foam Attic Insulation
Foam Wall Insulation
Impact Glass Performance Windows
Energy Star Appliances
Hybrid Water Heater
High SEER Mechanical Systems
A Healthy Home
A Healthy Home is one that has been designed, engineered and constructed in a manner that supports the health of its residents. Eco-friendly building materials provide a house that is healthier for its occupants as well as for the global environment. Our homes are constructed with features such as:
No VOC paints and finishes
Non-toxic flooring & cabinetry
Climate and moisture control
And options such as:
Water and air filtering
UV lighting in HVAC systems
---
---
Solar Assisted = Low or No Electricity Costs
Homecrete homes are built extremely airtight, are highly insulated and utilize highly efficient appliances, heating and lighting, so their energy use is minimal. Once all aspects of the home are made as energy efficient as possible, these homes are also ready to use optional solar technology to meet the minimal remaining energy needs of the home.
Saving just $200 a month on electricity is the equivalent of reducing your mortgage by $40,000!
A Green & Sustainable Home
Homecrete Homes has a reputation of being an energy home builder, our focus is for each home to be environmentally friendly and sustainable, while focusing on the efficient use of energy, water and building products. Our approach to building reduces the overall home ownership costs even beyond just energy costs; they not only require less energy, but they also provide substantial lighting, water heating, mechanical and insurance savings.
Homecrete registered the very first Certified Net Zero Electric and Certified Green Homes in Port St Lucie County.
---
---
A Smart Home
Each home is equipped with the latest integrated home automation technology allowing the home owner to control the temperature of the home both locally and remotely. The standard home automation system can be upgraded to include everything from home security to multi-room audio distribution.
Peace of Mind
Protecting you and your family from accidents and natural disasters is important to us. Properly engineered and constructed homes are less vulnerable to severe wind storms, hurricanes, tornadoes, fires and other disasters. Our home designs emphasize the safety of our homes to better protect your family from these disasters.
---
A TWO time winner of the TCBA Builder of the Year Award, Homecrete Homes is a locally based builder providing a safe, strong, quiet and extremely energy-efficient home. Our construction methodology offers the peace-of-mind of a strong comfortable home that allows building mechanical systems to heat, cool and ventilate our homes more efficiently, creating a healthier living and working environment.
At Homecrete Homes, we have assembled some of the top construction professionals in the industry, having years of experience, to build the finest high performance homes on the Treasure Coast.
However, our story is not just about our employees and system of construction that provides high performance, green and sustainable materials. It's also about the architects, engineers and construction trade partners who turn ideas into functional innovative design and whom we have come to depend on. And most important, our clients who find their hopes and dreams realized in what we build for them.
Homecrete is proud to be partners with companies who are leaders in their respective business sectors:
Custom Windows
Solar City
Clare Controls
Mohawk Flooring
Sherwin Williams
Moen
Tamko Roofing
Clopay Garage Doors
Thermatru Entry Doors
Carrier
And many more
Visit Our Model:
Homecrete Homes
3785 SW Savona Blvd
Port St Lucie, FL 34953
772-905-4406
info@homecretehomes.com
Model Hours:
11-5 Mon-Fri
10-5 Saturday
12-5 Sunday
Book Your Appointment Here
CGC062378 and CGC1513746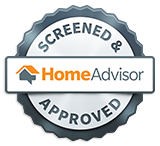 *Payment based on a standard included lot, in the Standard performance line as of 10/23/17. The payment is based on a 30 Year fixed, 4% interest loan with 10% down payment, a minimum 680 credit score, property taxes estimated at 1.5% (per year) of the purchase price and $600 (per year) for homeowners insurance. MI is calculated at 0.73% of the loan amount (per year).